Ombudsman


In fairness, neutral situation, we investigate complaint about municipal administration.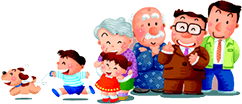 New update information
July 20, 2020 (Raiwa 2)
●We compiled activities report of 2019.
[the details about activities report]
What is Sapporo ombudsman system?
Ombudsman system reflected civic voice in municipal administration and was established because administration pushed forward united town development with administration with high transparency and citizen.
Ombudsman receives complaint about municipal administration sent by citizen and investigates city justly and judges from neutral viewpoint. When it is necessary, we demand improvement about contents and system of service for city and we urge and may express opinion.
Three private citizens who obtained municipal assembly's consent take office as Sapporo ombudsman.

To state complaint?
As for the object of statement, there is interest to the person about work of city and act of the staff concerned, and it is thing for less than one year from day when there was the fact.
We would like statement of complaint in writing. You fill out complaint petition distributing in ombudsman room or Ward Office and have, or please send by mail, FAX. In addition, we can state from homepage.

[method of complaint statement]